Submissions
Poetry South is a national journal that considers all kinds of poetry. Though we pay particular attention to writers from the South — born, raised, or living here — all poetry within our covers has a claim to the South because it is published here. The magazine has a tradition of including poets from other regions in the US and other countries. We are looking for a great mix of styles and voices that will appeal to our audience and breathe new life into the poetry of the South.
Send

1-4 unpublished poems

in Word or RTF format
Include a

brief bio

of 100 words or less, written in third person. Bios will be edited to fit in our contributor's notes.

Include your

mailing address

with your submission, so we can send a contributor's copy
We do consider long poems. Poems of more than two typed pages should be considered as 2 poems in your submission packet.
We do accept simultaneous submissions. Please withdraw your poem immediately through our submissions manager if it is accepted elsewhere or contact us if one or two poems out of a file of 4 poems needs to be withdrawn. Depending on where we are in our reading cycle, it may be best to withdraw the packet and resubmit.
Our annual submission deadline is July 15. Submissions made after that date will be considered for the following year's issue, though response times may be longer. Our reading period for each new issue typically begins in January or after the current year's issue hits the press. We will begin with poems submitted after July 15.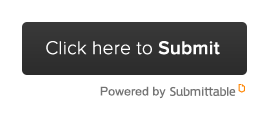 Queries should be emailed to This email address is being protected from spambots. You need JavaScript enabled to view it.. Or queries and subscriptions may also be sent by mail, addressed to: Poetry South, MFA Creative Writing, 1100 College St., W-1634, Columbus MS 39701.